Broncos have always been our first love.
JFB Off Road has helped people customize and restore 1 generation Broncos since 2008. We've built Broncos for the off road and show room floor. We are the premier restorer of 66-77 Ford Broncos.  Still looking for your dream Bronco? We can assist in finding the one that got away and restoring it to your specifications
JFB Off Road can make your Jeep, a SRT Jeep! Turnkey HEMI Jeep Conversion Kits!
JFB Off Road has teamed with Americas Most Wanted 4x4 to offer Hemi conversions for your TJ, JK, JL and JT.  Those all come stock with a V6. The older older ones have definitely seen better days and we will venture to say that most of these engines that are still on the road or trails are long overdue for a HEMI swap! There is nothing in this world like the raw torque and feel of a Gen3 HEMI under the hood of your Jeep! Featuring genuine MOPAR performance parts as well as our own custom designs, our HEMI conversion kits have a premium factory fit and finish. We offer in-house installation as well as full, turn key solutions.
Well also offer the Procharger supercharger for your stock 3.6 engine. This adds 40% more horsepower at an economical price.
The ever-growing love for Jeeps has moved in our Bronco loving hearts. The masses have spoken and JFB Off Road is listening.
Our new venture in Jeep customization has brought us to the best built Jeep equipment of Black Mountain Jeep. We are now opening the doors to the world that is ever changing, JEEPS! Do you have an old Jeep? Did you just pick yours up from the dealer? JFB Off Road and Black Mountain have the parts to make it your own.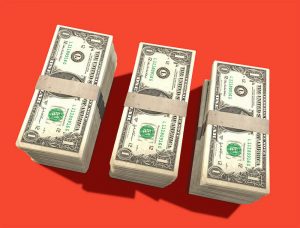 Finance Options
Don't drive basic! Finance what you need for 100% of your next build or just to add that one item you wanted for your ride. JFB can offer flexible, easy finance solutions including interest as low as 5.99% or 18 Months Same as Cash! Questions? Call us at 815-739-6811